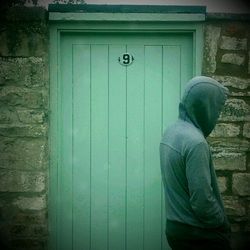 Audnoyz 1: multi-referential stylistically, quintessential tracks seamlessly integrated from acoustic & electronic instruments, voice, non & recognizable sources, machines, and the disruptive / cohesive element of noise; 2: evocative music that bleeds out all over the genre map, blurred boundaries not beholden to the poles of popular form; 3: a music production aesthetic; 4: the music producer and psuedonisticmusictechnophilosoph that has crawled out from under a rock in the garden that is the web...


---


Album linear notes

All compositions conceived and constructed by Audnoyz (Steve Thomas). That includes instrumental performances, orchestration, recording, programming, slicing, dicing, mixing, mangling, and mastering. In addition: Vision 2 & Paris, feature vocal samples of Patty Barkas & M'liss Calzaretta, Dan Abreu Tenor Sax; Get off My Bach, features Bob Ponte piano, with Maggie Rizzi Bass, Greg Conroy drums on jazz ensemble section, Patty Barkas vocals; Grain Jazz features Joerg Sunderkoetter piano; Random Intersection features Dan Abreu Tenor Sax; The Epic Tale, Got You, and M Vision feature the melodious vocalease/vocal samples of Patty Barkas.

Special thanks to Conner Dunham for the art that captures the zeitgeist of Audnoyz music, Maggie for pushing me, Joerg, Bob, Mliss, Greg, Dan, Maggie and Patty for their musical textures and voices, Scott Stepenuck for building a kick-ass production system, Shawn K Clement for mad-orchestration lessons learned, Glen Heffner; and the fine folks at Blue Cat Audio, Cakewalk, Izotope, Lynx Audio, Native Instruments, Presonus and Universal Audio.

The relationship between message and medium, that is, the tools and materials used, is perhaps the element that has changed the most profoundly and with evolutionary implications of unusual proportions in the last decade. The implications are so profound, and as yet unprocessed, that in itself can be subject for artistic exploration. In Audnoyz Project Vol 3 we see all of this going on and more, while at the same time receiving a deeply satisfying musical experience with no pretentions. This is an album of pieces that takes us to the leading edge, while grounded in everything we know and understand. That is the essence of great art, and in a wrapping that could only have come out of the 21st century, and a truly talented musical mind.

-Dr. Riz, September 2014


---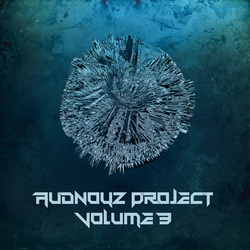 More Audnoyz Music Unleashed On The World Genre mashing music producer Audnoyz releases third album, Audnoyz Project Vol 3 on the Atwood Media label.
This latest work on the Audnoyz creative continuum envelops you in an aural journey, filled with unexpected genre juxtapositions, cerebral electronica, tormented 16th century Baroque motifs, stirring orchestral elements, pulsating techno / eurodance beats, contemplative piano-jazz and sublime vocals from the heavens.
Often in a cacophony of sound, something familiar emerges, only to segue to a well-placed hook or dissolve into a moment of Cirque du Soleil excitement. The 10 tracks that comprise Audnoyz Project Vol 3 are sometimes bombastic, at times contemplative, yet always cinematic, evocative and exciting.
Track highlights include: The Epic Tale using an operatic style of vocalization for its emotive quality, bypassing words. The limitations drawn by languages, and the understanding of a particular language are neatly side stepped. The power comes across, without the barrier, and clothed in the technique and sound palette of our contemporary world. The entire piece is a grand gesture.
Random Intersection, deftly paints a contemplative sound scape featuring uber-processed tenor saxophone, sounding like a guitar solo reminiscent of Jeff Beck, but with no pretenses of imitation. A clear voice articulates a short statement of wisdom, over the heartbeat of peaceful world. In a different approach to the world's great composers and previous styles, Bach's Prelude #6 is treated to a jazz arrangement and then recomposed using Euro DJ techniques with a level of sophistication that while unique, is utterly accessible to any listener in Get Off my Bach.

Paris channels some of the same techniques, Euro techno, impressionistic beckoning connected beautifully with jazz style saxophone improvisation, so appropriate, given that the French have always loved Jazz, perhaps more than the Americans whose culture gave rise to it. M Vision is a haunting reverie that is both a validation and a cautionary tale, depending on who you are and where you are in your life's journey.
Like the Audnoyz Project releases before it, one does not listen to Audnoyz Project Vol 3 so much as experience it. This music envelops you in a viscerally spectacular, rich, rhythm driven, and multi-referential-stylistic mind/body experience.

Audnoyz Project Vol 3 is available digitally from leading electronic distribution retailers and sources including: CD Baby, iTunes, Spotify, Deezer, Google Play, Amazon MP3, iHeartRadio, Rhapsody and eMusic, as well as in Compact Disc from Amazon.com

Other albums on the Audnoyz creative continuum include: Audnoyz Project Vol 1 (sometimes found as the Audnoyz Collection, 2007), Audnoyz Project Vol 2 (2011), and the Audistry collaboration with film composer Shawn K Clement, (2013).

###
Audnoyz is the genre mashing music producer guise of composer/guitarist/music industry technology veteran Steve Thomas. The audnoyz production aesthetic has developed over the course of the last decade. It was a European music technology journalist to first frame Audnoyz music as 'Kopf Kino' (mind cinema) an aural sojourn for the inner eye; like experiencing synesthesia, seeing the music, imbued by amazing multi-referential stylistic cinematic properties. For more insight on the genesis of the Audnoyz music aesthetic please visit
http://www.audnoyz.com/aud-insight.html
---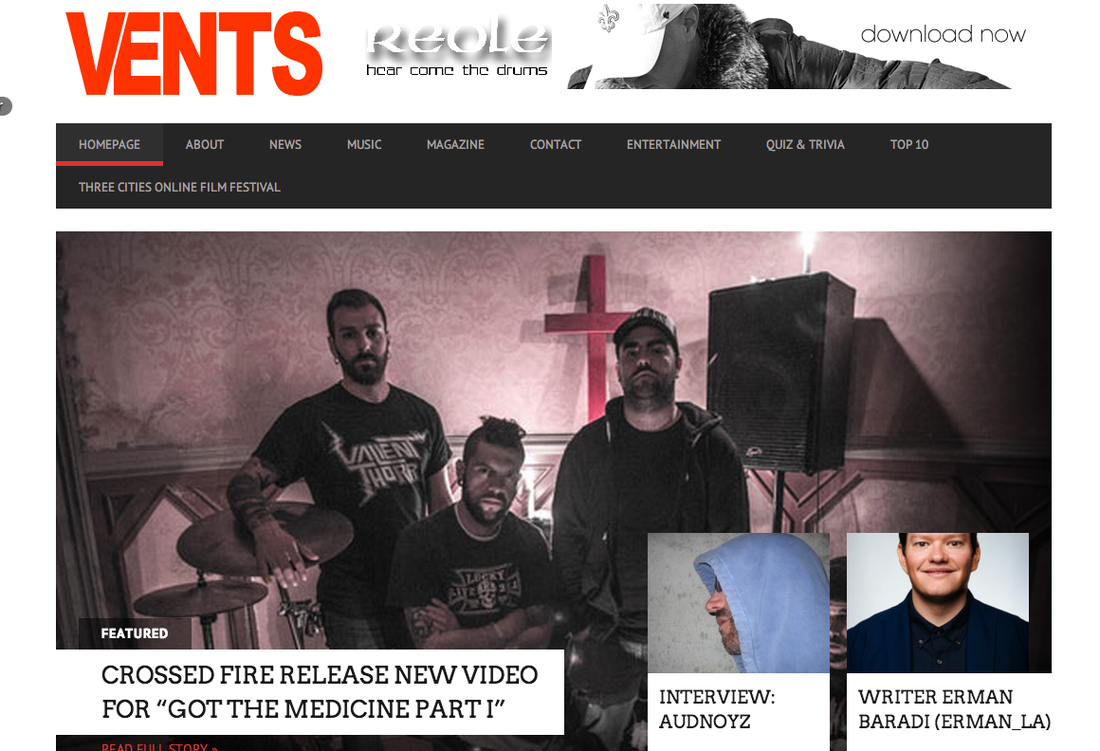 Hi Steve, welcome to VENTS! How have you been?
I am well and thanks for having me!

Let´s talk about your new album Audnoyz Project Vol. 3 – Can you talk to us more about the recording and writing process?
Well first a little about Audnoyz itself. The Audnoyz Aesthetic as I practice it is much like a philosophy. When I am creating in the Audnoyz frame of mind I approach how I put things together differently than say a piece of generic production music or working on a song for an artist. As it goes all art is shaped by something: the times, influences, experiences. I have always been a cathartic writer in that, something I experience triggers a melody or harmonic progression. With Audnoyz music, a sample or sound could trigger my mind in the formulation of a song.
Much of the textures heard in the first two Audnoyz albums are random intersections of audio and noise; woven together creating an audio pastiche where discordant sounds interact and create harmony. Many tracks use the placement of samples from old needle drop LPs (symphony orchestra tuning up, teletypes, dial phones, jack hammers, circa 50s computer noises, typewriters, analog door buzzers) with electronic instruments create 'Aud' textures. The noise in this case is not synth created but layers of pitched/distorted guitar and it's the intersection of that noise, some containing harmonics, when layered or overlapped, that creates "space" sounding textures. Also, many of the vocals and guitars are samples from past recording projects, in some cases from 10 years ago. Only on a couple of tracks was the vocal deliberately recorded. Vocal for the most part is treated like an instrument and placed like an instrument as part of the arrangement and in some cases tells its own story.

Where did you find the inspiration for the songs and lyrics in this album?
The tracks on Audnoyz Project Vol 3 came together over a couple years and actually Get Off My Bach was 4 years in the making. The Bach fugue piano and jazz ensemble section are samples from a jazz album I produced for an artist 7 years ago. I have been messing with the arrangement on and off until it finally came together for me this past September. The Epic Tale is remarkable in that the vocal is a one-take wonder. Patty Barkus the vocalist was at my studio and we spontaneously recorded her vocal over the existing backing tracks that I had cobbled together at that time. She listened through once. Then just let it go with all the emotion captured in one take. After listening to her vocals, I found that the instrumentation in a few sections not doing justice in supporting her evocative vocalizations. I then went in and reconstructed 40% of the arrangement under her vocals to achieve the work as it is today. Yes, it took a bit of time. And, the saying goes... it's done when it's done!

Musically speaking, will this be a follow up to the past volumes or it's a standalone record?
Audnoyz Project Vol 3 definitely has its own signature due to the orchestral elements and the layers upon layers rolled up in the production value. Also, it takes the right spot on the Audnoyz creative continuum following the 2012 aural cinematic rollercoaster Audistry, collaboration with Film composer Shawn K Clement.

You are known for blending different genres together – how do you work that out?
How do you know what genres to blend and which not? That's an interesting question with a pretty bland answer: it just happens. My mind has a pretty good cataloging system. In that, when I am putting things together, I can remember where I stored on hard disk a specific instrument sound, groove or genre. Locate it and just fly it in to the project. For example in the case of Grainjazz, the arrangement took form under an existing jazz piano improvisation. The traditional Middle Eastern oud pattern just fell into place over the layered electronic drum and Hip Hop beats. Again, all subordinate to what the jazz piano was saying. Jazz, traditional Middle Eastern groove, Electronic and Hip Hop just kind of happened to mash together and make musical sense.

Will you be hitting the road this year? NO. Audnoyz mashing, mixing and mangling is a studio venture.

What else is happening next in The Audnoyz´ world?
I'm back to some ambient soundtrack material that I shelved awhile back and believe it or not, I am thinking of recording an acoustic jazz project. Which is not that 'Aud' now is it?



---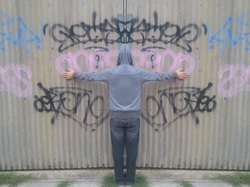 DR. RIZ REVIEW: AUDNOYZ PROJECT VOL 3 -THE NEXT BIG THING

It is generally a given that music, and other arts, reflect the life and cultural context from which they spring. Some art and artists speak to something more universal than a particular temporal context only, and those are the works that last for generations and become classics. We cherish such classics from as long ago as 5 centuries before the golden age of ancient Greece, the epic poems of Homer, for example. The plays of Shakespeare and the compositions of Beethoven are other such transcendent masterpieces, and the work of Duke Ellington and films of Coppola are more contemporary examples.

The relationship between message and medium, that is, the tools and materials used, is perhaps the element that has changed the most profoundly and with evolutionary implications of unusual proportions in the last decade. The implications are so profound, and as yet unprocessed, that that in itself can be subject for artistic exploration. In Audnoyz Project Vol 3 we see all of this going on and more, while at the same time receiving a deeply satisfying musical experience with no pretentions. This is an album of pieces that takes us to the leading edge, while grounded in everything we know and understand. That is the essence of great art, and in a wrapping that could only have come out of the 21st century, and a truly talented musical mind.

All artists are limited by the tools at their disposal. Beethoven wrote for the instruments he had at hand, all of them, and yet only these were available. He struggled with this, as it is safe to assume that his genius mind could envision music beyond the capacity of those instruments, but in that time frame, could not express it. He tried to go beyond those instrument capacities. We know at least one violinist of his day complained about the difficulty of executing the written lines. His reply, "do you think I consider your miserable fiddle while talking to my god?" hints at the frustrations that Beethoven felt in this regard. What would he have done if all the instruments we have ever known were at his disposal, along with the electronic capability to mix them in any and all ways, including all sounds from all sources in the world, with any sonic treatments available? Well, enter Audnoyz Project Vol 3, and you might begin to get a picture.

The evolution/revolution occasioned by the emergence and universal accessibility of digital media and internet communication is effecting all human lives, not just those of artists. Teachers, until very recently, taught from the bound paper books available to them. That is what there was. History of hundreds of years was distilled down to a text with a couple of pages of summary narrative written by one or a small group of writers. A few primary sources might have been brought into play when available, but that was about it. Now teachers have Internet linked interactive white boards and computers in the classroom which, literally bring the entire world and all of its libraries into the room, and the curriculum: staggering exponentially more vast amounts of information, which in all fairness, few have yet been able to exploit fully. The musician, whether using a traditional instrument, orchestra of instruments, a mixing board, a sampler, a synthesizer or all of these, is in a similar position. In the current context, Everyman/woman has these tools. What can be done with them by the truly musical mind? For the answer in all its rich, mind blowing possibilities, one must listen to Audnoyz Project Vol 3.

This music is both easy and difficult to categorize. Interesting that people always want to know what genre music is, what style. Perhaps because there is a preconceived notion that they will like music in some styles but not others. But just as it is possible to bring all musical instruments and sounds into a composition now, it is equally possible to bring all styles into a piece, from whatever era they hail. The music is techno, dance, electronica, performance art, but both more and less than that. Each of the tunes will make you want to move, until you come to the parts where you stop dead in your tracks to listen. In some of the songs we are reminded of Charles Ives, who brought musical themes and street sounds into his post classical works as references.

Track two, The Epic Tale uses an operatic style of singing for its emotive quality, bypassing words. In this way the limitations drawn by languages, and whether or not you understand a particular language are neatly side stepped. The power comes across, without the barrier, and clothed in the technique and sound palette of our contemporary world. In a gesture that brings us squarely into contact with the wonderful possibilities of our 21st century global community, we are swept into the enticing world of Bollywood before coming to rest in a lush new age style resting place. The entire piece is a grand gesture. What makes a tale epic? When we think of the Homeric tales, or the great plays, it is the scope, the universal, the life lessons that transcend time that make an epic. All of that is referenced in this piece, without a word ever being spoken.

The third track Random Intersection, deftly paints a contemplative sound scape featuring uber-processed tenor saxophone, that sounds like a guitar solo reminiscent of Jeff Beck, but with no pretenses of imitation. A clear voice articulates a short statement of wisdom, over the heartbeat of peaceful world. In a different approach to the world's great composers and previous styles, Bach's Prelude #6 is treated to a jazz arrangement and then recomposed using Euro DJ techniques with a level of sophistication that while unique, is utterly accessible to any listener in Get Off my Bach, track four. Parischannels some of the same techniques, Euro techno, impressionistic beckoning connected beautifully with jazz style saxophone improvisation, so appropriate, given that the French have always loved of Jazz, perhaps more than the Americans whose culture gave rise to it. Grain Jazz brings us right to the heart of jazz, with a featured piano solo that is all jazz, blended seamlessly with a dance rhythm both Native American and contemporary. M Vision is a haunting reverie that is both a validation and a cautionary tale, depending on who you are and where you are in your life's journey. When you get to the last tune, Techno Talk, and are told that "You are about to witness history in the making," you know that this is literally true, even before you hear the Thai rap, not often experienced on the larger world stage. The speech rhythms in Thai are very different than those of Romance languages, and yet again we are reminded that we have a collection of conventions in our mind that lead us naturally to expect certain things. Our paradigms are suddenly opening up exponentially.

Don't miss this music. We have just begun to fathom what the tools of the new era can bring. Our minds have yet to grow into the expanded possibilities of the information age, but this is an album that will surely and clearly point the way.

Dr Riz, September 2014


---