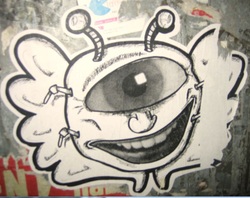 9/12 I keep getting asked be fans around the globe "how did you do this or that" so, I thought it was time I just started sharing/providing insights into how I actually go about the crafting of Audnoyz. That said, the Audnoyz Aesthetic as I practice it is much like a philosophy in that when I am creating with the Audnoyz frame of mind I approach how I put things together differently than creating a piece of generic production music or working on song for an artist etc.
As it goes all art is shaped by something: the times, influences, experiences. I have always been a cathartic writer in that, something I experience triggers a melody or harmonic progression. With Audnoyz music a sample or sound could trigger my mind in the formulation of a song.

Here's brief backgrounder on projects I feel are part of the "formative" years of what I now call now the Audnoyz Aesthetic:

---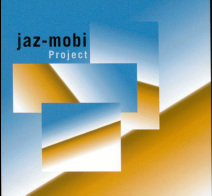 On the 2003 jaz-mobi Project album there is mashup entitled 'jadermash' which is my fusionesk mashup which was contemporary at that time. Guys like ZTrip were riding high on their mashups of famous artists like Madonna, Michael Jackson, Led Zep and the Police. The thing with Jadermash is that all the source material for the most part were samples from other tracks on the jaz-mobi Project album with exception of some drums loops, my daughter's 5 y-old voice, and a section of a song Called 'No Rage' from the 1999 Sympatico Album I played on. Here's a link to Jadermash
---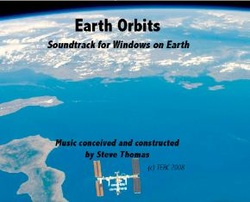 I did quite abit of sound design for the permanent exhibit installation of Windows on Earth that is in a few museums around the USA including the Smithsonian National Air & Space Museum and and St. Louis Science Center. I also composed and produced the Earth Orbits soundtrack for TERC. The soundtrack accompanied the special Windows on Earth software developed for the 2008 Richard Garriott Mission to the International Space Station. I came up with a whole lot of crazy machine noise and such that ended up being ideal textures for some tracks on the first Audnoyz album.

---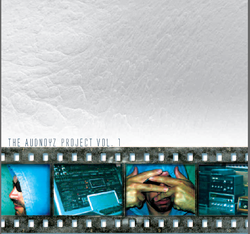 Sound design and sculpting factors into a great deal of Audnoyz material. As an example: what you might hear as a modulating synthesizer pad is actually many samples of D-tuned (alternate tuning) acoustic guitar that has been reversed (audio played backwards), ran through a frequency equalizer (EQ) and, then the many clips of audio are randomly cross-faded together (creating the modulation effect you hear) with final placement mix together with a nominal amount of noise (machine sampled or electronic generated) in the sound picture. It's truly an example of the labor intensive process that is the under pinning of the exacting production values that is the Audnoyz production aesthetic.
Feka http://snd.sc/s4DbpY and Piano Mood http://snd.sc/ug9KbB are good examples of the above process from Audnoyz One.
---

More on Process: I mentioned J-sing http://snd.sc/smMHxQ from the 1st Audnoyz Album today. Basically, the sample of the women signing/playing came first and the arrangement formed under because the voice is not in time with anything than herself. It's not until ½ way throught the song that things are locked to time and aligned. I choose not to time stretch material to make it work rather I move things around until I can make it work.
---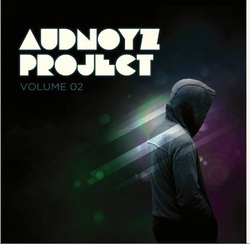 Much of the textures heard in Audnoyz arrangements are random intersections of audio and noise; woven together creating an audio pastiche. Here discordant sounds interact and create harmony. Random Pix Audnoyz Project Vol 2 http://snd.sc/p4nCpu is a great example of the use/placement of old samples from old needle drop LPs (symphony orchestra tuning up, teletypes, dial phones, jack hammers, circa 50s computer noises, typewriters, analog door buzzers) with electronic instruments and the aud textures being noise. The noise in this case is not synth created but, layers of pitched/distorted guitar and it's the intersection of that noise, some containing harmonics when layered or overlapped that creates "space" sound (originally used for the Earth Orbits Soundtrack). How I created the "noise" was by playing a 175type jazz guitar known for feedback into a distortion box and Lexicon LPX 5 multi FX processor; SM57-miked shitty practice amp… Majic!
---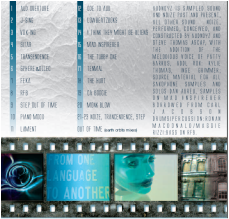 What should be obvious by now is most of the sampled material for Audnoyz Project Vol 2 comes from my own previous work. The cool sounds in daBreeze (track 10): the ewi, sax and bass all from jaz-mobi Project. The other thing is the vocals as with many of the guitars are samples from past recording projects, in some cases 10 years ago. So basically nobody sang to any of the backing tracks. The Vocals were placed there like an instrument as part of the arrangement.


---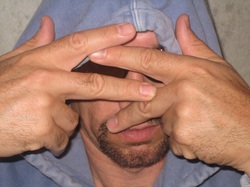 Dawn of a new music genre?

The Audnoyz.music styling in pieces may seem similar to that of Massive Attack the English DJ duo from Bristol, England largely credited with the creation of the trip hop music genre. Boards of Canada BoC, known for their eclectic mix of analog and electronic equipment with conventional instrumentation, distorted samples, lyrics, replete with intricate layers and blends. Where the BoC approach differs from that of Audnoyz in is their refrain from the use of synthetics sounds. Much of the textures heard in Audnoyz arrangements are random intersections of audio and noise; woven together creating an audio pastiche. Here discordant sounds interact and create harmony and a new music genre. Viva la Audnoyz Aesthetic :-D


---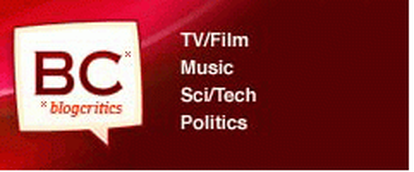 Here Blogcritic T. Michael Testi does a great job of summing it all up!
Audnoyz Project Vol. 2 is the second release of the Audnoyz project by music producer Audnoyz. He is a self-proclaimed "psuedonisticmusictechnophilosoph," and his real world embodiment is that of Steve Thomas, a music/media/marketing/technologist and multifaceted musician producing music for artists, institutions, and other creatives working in TV, film, and all forms of media.

The Audnoyz Project can trace its roots back to Thomas' 2003 jaz-mobi Project album and a mashup called "Jadermash" in which most all of the source materials were samples from the other tracks on the album. It is this styling that led to the creation of 2008's Audnoyz Project Vol. 1

For Audnoyz Project, Vol. 2 he has melded international elements that are fused in new ways with European, American, and Indian pop, classic triadic rock chords, Latin rhythms, and techno. Through the use of digital tools, these are brought together by a musician grounded in jazz, deep theory, and multiple pop and dance influences. The attempt is to provide an accessible, rich and rhythm-driven mind/body experience for discerning listeners.

In the Audnoyz Project Vol. 2, sound design and sculpting shape the music, giving depth and breadth to the listening experience. There is a wide range of styles on the tracks that go from slow jazzy blues to ones with an international flavor. They are made up of sampled works from the artist's previous projects that date back as far as ten years ago. Even the vocals on some tracks are samples that were used the same way the instruments were used within part of the arrangement.

According to the artist in an email interview, "All art is shaped by something - the times, influences, experiences. I have always been a cathartic writer in that something I experience triggers a melody or harmonic progression. With Audnoyz music a sample or sound could trigger my mind in the formulation of a song."

It is hard to define the Audnoyz Project Vol. 2 as a single distinct style. If you could, it would be something along the range of "Techno-NuJazz Fusion," or as the artist calls it, "Electroganica." The songs range from "Emotions (She Went Away)" with its throbbing bass, out-worldly sounding guitar work, and haunting vocals, to "Not Alone" with its mechanical beat and castanets sound that permeates throughout and provides a distinctive flavor.

You have "daBreeze" which is a slow, very smoky sounding tune that has a jazzy blues feel to it, "Bonkers for Bollywood" with its Indian sounds and jazz under-tones, "Andreas to a Fault" with a light cinematic feel, "C-Head" which is disjointed and ethnic-sounding, and "Bugs Grove" with a smooth pulsing beat.

Overall, Audnoyz Project Vol. 2 is a wonderful listening experience with a lot of style and so I can very highly recommend it..
---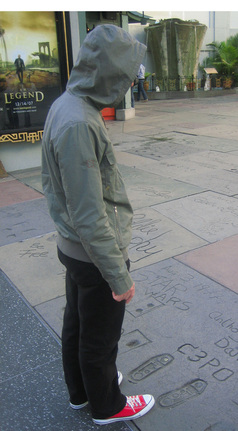 Says uber ethnomusicologist Dr. Riz:

The audnoyz project vol II is a significant musical accomplishment. Indeed it is not unreasonable to call it genuinely ground breaking. Here we have a powerful, pure, jazz oriented talent applied to the cutting edge of the world of atmospheric, techno/euro dance tracks. The result is an instantly accessible, rich, rhythm driven, mind/body experience with highly sophisticated and occasionally startling sonic and arranging treats for the discerning listener. Make no mistake; there is something special going on here. Everyone is always wondering: where will the next big thing in music come from? This music is a piece of the answer.

Pop sensations like Lady Ga Ga use french, German and Spanish liberally in current writing. We live in a global world. Few would argue with that statement these days, but how will we live that reality? The Audnoyz project shows us where we are. Here international elements are fused in new ways with European, American and Indian pop, classic triadic rock chords, latin rhythms, all the new techno and digital tools, brought together by a master musician grounded in jazz, deep theory, and multiple pop and dance influences. It's all here, and yet none of it is derivative. The real news here is that jazz, classical, pop dance, and esoteric lyrics can all be brought together in a form that is accessible, without being dumbed down. Deeply woven into the rhythmic and harmonic fabric is an intriguing treatment of lyrics and the human voice and live instruments.

The second track "Emotions (She Went Away)" on the album displays elements that are poetic, and impressionistic. The juxtaposed statements suggest and imply, guide and purpose. This is not Impressionist harmony in the manner of Debussy, but more in the painting style of Monet where the essence is sketched and delineated in colors, and the details are provided by the imagination of the viewer. In the manner of Hamlet, questions are posed here that are never answered. The words are delivered by a combination of gorgeous sung vocals, and the spoken words. Some of the great classical pieces of the last century, such as Bernstein's Kaddish, use spoken words as an intergral element, but this is more sparse, more impressionistic and suggestive. The piece is entirely emotionally interactive, haunting and evocative of deep long remembered experiences. It is up to us to ponder and speculate, no matter how often we come back to the work. The words are clothed in a beautiful diatonic sound wash crafted around acoustic and electric guitar, and frettless bass.

The fourth track "Can't See" is similar in style, elements layered on a deep and languid bass line, simple yet complete, upon which minimal vocals, hand percussion, guitars and keyboards are layered. After each statement of the theme, the listener is given space to contemplate the implications in a rich and satisfying sound environment.

The fifth track "Not Alone" features a live bass groove with multiple percussion instruments, joyful and organic. In this context the human voice is more of a wordless instrument, part of the sound texture. While it is tempting to recall the work of Flora Purim, this is very different, danceable and contemporary.

Indeed, much of this recording would work very well in the clubs of Cannes and Ibiza. Many of the same sounds and techniques used here are employed by the top DJ's like Tiesto and Diplo in their music. Track 6 "Bonkers for Bollywood" brings us right into the world of Indian pop, but the keyboard sounds are reminiscent of 70's Fusion music. There are times when the music is a tone poem, conjuring images of exotic places as in Weather Report's Black Market. Just when you think you have pegged the style you are hearing, something new happens. Sometimes that new thing is an older timeless thing, such as a perfectly crafted jazz saxophone solo.

Whether one is seeking a dance experience, a meditative journey, a tour through the elements and styles of music from the last 100 years, or a sampling of world culture, it can all be found here. It is time to situp and take notice.
-Dr.Riz
.
---